Minnesota Rural Electric Association leads emergency safety drill with emergency responders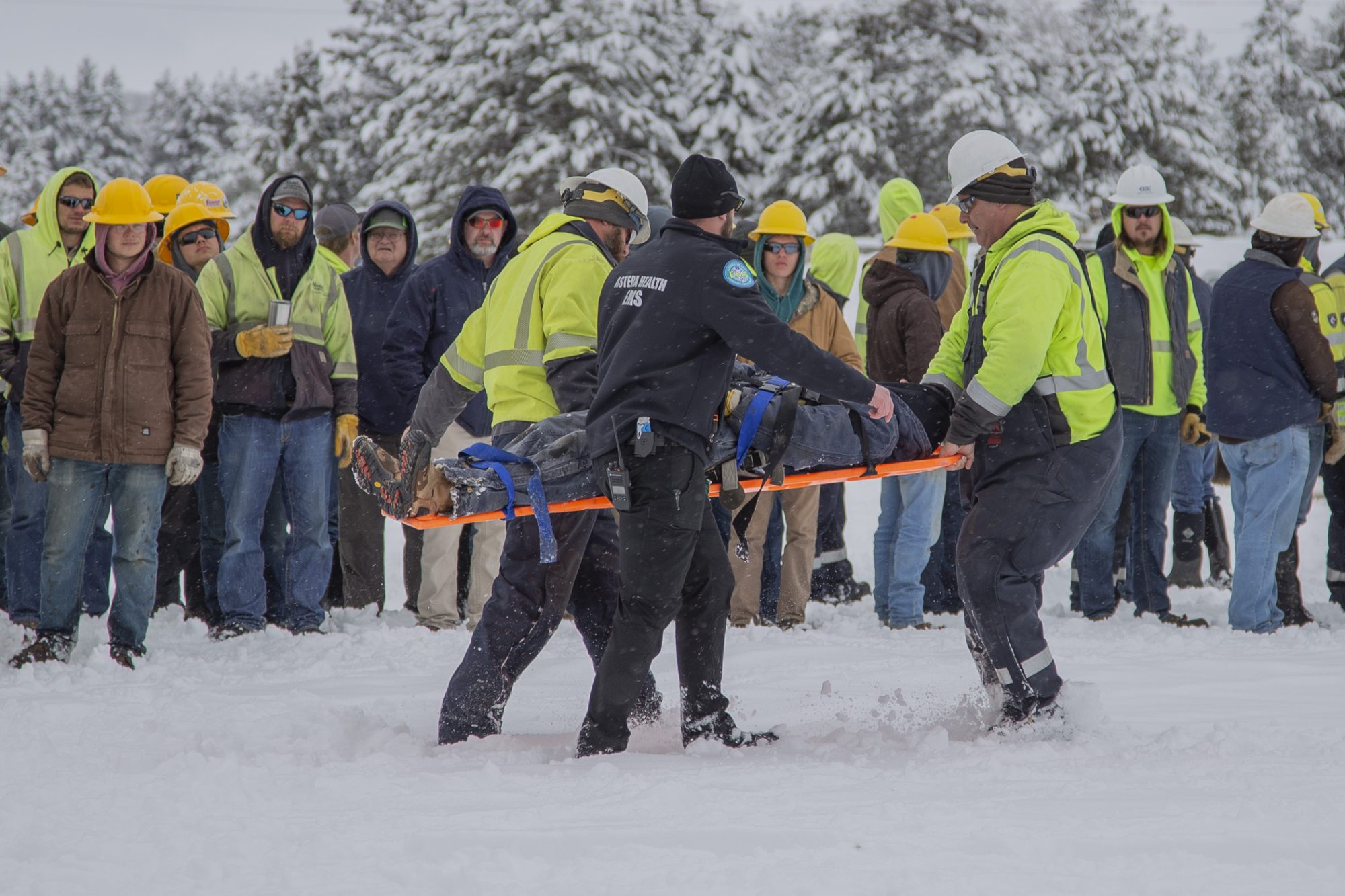 The Minnesota Rural Electric Association (MREA) and Astera Health, along with other emergency response organizations, held a training exercise on Friday, April 21, at the end of a three-day line worker training session at the Minnesota State Community and Technical College line worker training center in Wadena. More than 100 professional and student line workers participated in the training culminating in an emergency "May Day" drill. The emergency drill included personnel from Astera Health, Henning Ambulance, Wadena Fire Department, Wadena Police Department, Life Link III, Wadena County Emergency Management, Ottertail County Emergency Management and the Wadena County Sheriff's Office.
Line work is one of the most hazardous jobs in the United States, and it is critical that line workers not only know technical skills and how to safely do their jobs, but they must know what to do in the event of an emergency such as an arch flash or powerline contact.
"This drill allows line workers to practice what to do in case of an emergency," Terry Ehli, longtime MREA safety trainer, said. "Doing this exercise with other emergency responders provides a realistic training opportunity for all involved. It also reminds line workers that they must always be thinking of safety in this occupation."
The realistic drill provided the opportunity for many emergency responders in the area to practice their response to an emergency situation involving line workers. Tom Krueger, EMS education and emergency management coordinator for Astera Health, helped plan the event.
"This provided a great opportunity to bring many emergency management organizations together to test everyone's skills," Krueger said. "We are happy to help MREA with this exercise and provide important training to so many."
The "injured" at the event includes two electrical contact patients and one who had a head injury. All were transported to the emergency room at Astera Health where staff had to assess the injuries and determine courses of action. At the end of the scenario, a follow-up assessment was held to determine opportunities for improvement.